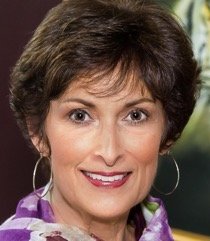 Jeanne Guy, a reflective-writing coach, author and teacher for 20+ years, is known for her irreverent wit and entertaining style. In every engaging retreat and workshop, she creates a safe space for you to jump into your life and experience personal growth through writing. She also offers a (mostly) monthly blog based on her own faux pas to encourage readers to think about their lives and learn how to reframe the way they see themselves.
She believes the most important story you'll ever hear is the one you tell yourself. She says, "Every day I have an opportunity to live a better story. And you do, too."
Her "Re-Story" gatherings and retreats provide a way for you to explore, reframe and move forward in your life through the power of reflective writing and real conversation in circle settings. Her Re-Story Reflective Writing Process™ is a method of processing, listening, sharing and reimagining/reframing your current life story.
In her former life, she managed people at the phone company for 13 years. After a short stint as a headhunter, she managed architects for 13 years. Now she's married to an architect and smiles as she says, "I need all the help I can get…and writing is key to my self-care and my sanity."
Her teaching career began in 1995 with her facilitating "Your Life Is Your Art! You Are the Artist" workshops based on Julia Cameron's masterful book The Artist's Way. Then, thanks to teacher and mentor Christina Baldwin, a giant in the field of journaling and author of several books on journal writing and Circle work (www.peerspirit.com), she created Jeanne Guy Gatherings in 2007.
Jeanne, a graduate of Indiana University and Leadership Austin, has served on several civic boards including The Crossings Retreat Center Program Advisory Board, Greater Austin Chamber of Commerce, Pflugerville Chamber of Commerce, Zach Scott Theatre Center and The Seton Cove Board of Directors. Currently, she is a member of the National Story Circle Network Board of Directors, Writers' League of Texas, Metropolitan Breakfast Club, the Wednesdivas Critique Group, and the radically loving St. Andrew's Presbyterian Church.
When she's not teaching, you'll find her working on her memoir or marketing her book, Seeing Me, released November 2015. This gem is a self-awareness eBook co-authored by photographer, David Rackley (http://awestruck-images.com) using the Re-Story Reflective Writing Process™.
Her memoir, You'll Never Find Us, is the story of how her children were stolen from her and how she stole them back. "If I stay on track," she says, "the manuscript will be complete by late 2017/2018. Stay tuned."
Jeanne, mother to three married children and three granddaughters, lives in Austin, Texas with her husband/architect Robert Guy. Their household is run by two very spoiled (formerly) feral cats.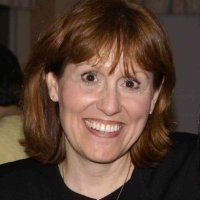 "You are a gifted teacher with the wisdom to instruct each person at the level necessary for her/his independent growth. I love how you can take a diverse group of participants and make them feel so comfortable and safe that they feel they can share anything relevant to the course and more. Best of all, you use your wit to make the group comfortable and ready to take risks and learn."
Regina Moser